MA
XX

RACK
Compact to stack and flexible
MAXXRACK is a versatile warehouse storage solution made from high-quality galvanized iron with a high load capacity of an extra 2,500 kg. Without having to leave the vehicle, the forklift driver can pick a rack from the storage and easily place it on a pallet location. Its ingenious construction makes the MAXXRACK compact to stack and therefore easy to transport. Storage capacity is increased by 90% thus also increasing the efficiency of your warehouse.
Request a quotation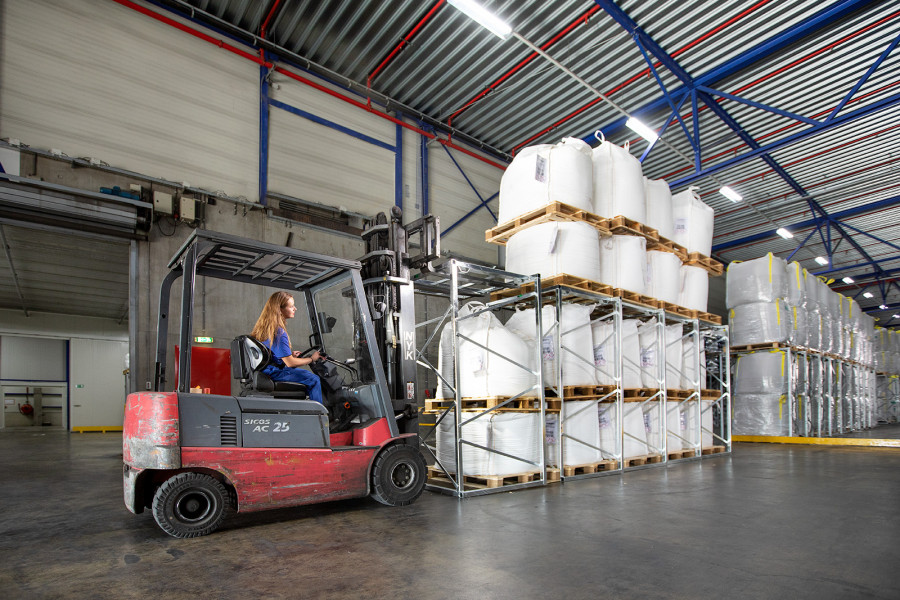 MA
XX

RACK
Designed by professionals
MAXXRACKS are easily stackable at up to 10 racks per pallet location. The racks are designed to easily stack even the most challenging and difficult-to-stack goods. Based on our experience in logistics, we have designed MAXXRACK to maximize safety, efficiency and convenience.
Features MA

XX

RACK frames
MAXXRACK
In your industry
The steel MAXXRACK movable storage frame offers a flexible solution for doubling your storage capacity, ideal if you have a space where you cannot or are not permitted to place fixed racks. It allows you to stack even the most difficult-to-stack goods.
Using your MA
XX

RACKS

As you have seen, there's nothing complicated about MAXXRACKS. MAXXRACKS solve your storage problems by simple thinking.

This video clip gives you a brief summary of all the USPs and shows you how to use your MAXXRACKS. If you still have any questions, just give us a call.
MA
XX

RACK
Intended to also use the space above your goods.
Our customers come from different industries. Using the MAXXRACK movable storage frame enables you to use your valuable space extremely efficiently with no need for additional investment in storage space. When not in use the MAXXRACK can easily be stacked, up to 10 pieces per pallet location and even stored outside if space is tight.
Pelican Rouge Coffee Roasters
Pelican Rouge is a complete coffee concept. Each Pelican Rouge blend is a result of creativity, craftsmanship and attention. Pelican Rouge sells its products in more than 65 countries. In addition to storage gain, the MAXXRACK stacking frame was also found to be food-safe / food-graded after a strict inspection. In the meantime, the company has already started using another order to its full satisfaction.
— Pelican Rouge Coffee Roasters
Morssinkhof-Rymoplast Plastics
Morssinkhof-Rymoplast Plastics is a recycler with a leading role in the European plastics processing industry. Since 2019, this major player has used its warehouse optimally for the 3rd consecutive year with 90% extra storage. Overview and safety are decisive factors.
— Morssinkhof-Rymoplast
Vitafor Belgium
Vitafor manufactures and markets products that improve and protect the performance of animal protein production. They offer a complete range of animal feed ingredients, food products, hygiene products and disinfectants.
"We are extremely satisfied with the Maxxrack stacking frame as an added value for storage gain and safety in our warehouse."
— Vitafor Belgium
De Molenbergnatie
The Molenbergnatie, a leading and innovative global player in the coffee industry and forerunner in supply chain management of soft raw materials, has been very satisfied for several years with the Maxxrack stacking frame as an added value in storage efficiency, not to mention safety!
— De Molenbergnatie
Loodet
Loodet provides worldwide storage, transfer, silage and repackaging of ADR and non-ADR classified goods, food and feed. MAXXRACKS simplify the entire logistics process of storage, transfer and transport.
— Alphons Lourier | CEO
Your company here?
Try the MAXXRACK! We think that you too will see the difference!
— MAXXRACK | Support Team